Heltwate's approach to E-Safety:
E-safety stands for 'electronic safety'.
It is not just about keeping safe on the internet, but also keeping safe on all electronic devices such as mobile phones, televisions, games consoles etc.
Heltwate's approach to e-safety consists of regular reinforcement of the e-safety SMART rules during any lesson that involves the use of electronic equipment.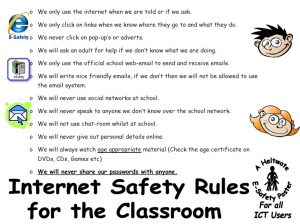 It is the teachers' responsibility to highlight the rules to their pupils. Pupils will take part in stand-alone internet safety lessons/assemblies that will be differentiated by key stage.  All pupils, staff, parents and carers will be informed via the e – safety leaflet about how to be e-safe in the home and workplace.